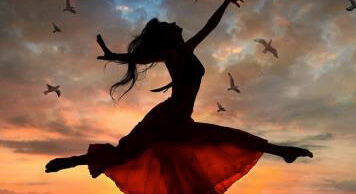 9 breakthroughs secret offer9 Breakthrough Secrets are on their way to your in box!
In the meantime, please consider this 1-time opportunity ~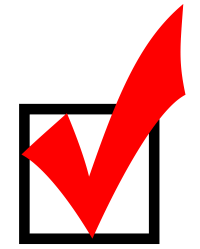 Do you want to leave the daily drudge behind and focus on the big money making activities in your business?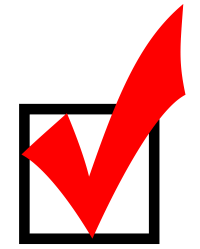 Do you want to uncover new sources of revenue, creativity, product development, strategic alliances and cost-savings opportunities you've got hiding like secret treasure in your business?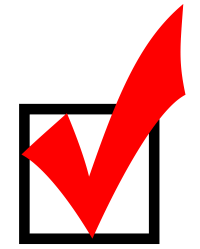 Do you want to squeeze extra value from every single asset you have right now in your business?
Then don't miss this special offer!
Thanks so much for downloading my free report "The Buck STARTS Here – 9 Breakthrough Secrets".  I know you're going to love the new ideas in that report.  And – since you're someone who wants to take action quickly on new money-making, business-improving ideas, I urge you: take advantage of this truly special, one-time only opportunity.
As a special 'thank you' for joining the "Boss on the Beach" community, I want to offer you a private opportunity to get a jump on the ideas you're about to read. The 9 concepts in the report you requested are 'game changers' for how you perceive and develop your business; you'll probably want to implement them a.s.a.p.  And yet, I'll bet your days and weeks ahead are scheduled to the hilt.
Don't lose momentum! I know you want to make these concepts work in your business – quickly.  So, in this message only (and I mean in no other message, nowhere) you have an opportunity: take the best home study program you'll ever find that will identify, assess & maximize every asset you already have, yet are not fully leveraging for your greatest benefit.
'Win with Your Hidden Assets' is priced at $149.95 on my site.  If you buy it now, right now, it will come to you for just $39.95. For less than 30% of its price, you'll have tools and planning worksheets to move forward immediately with the lessons you'll learn in the 'Buck Starts Here' – practical, mind-shifting, money-making & saving concepts for your business.
Now, I know it's not cool to ask you to purchase something when all you thought you were requesting was a free report so let me say this: this program is worth thousands in the long range impact its going to have for your business. I guarantee – the 9 new concepts in 'The Buck STARTS Here' will be ideas of approaching and building your dream, asset-packed business, made more valuable & profitable because you're spending less time in it (gee – is that a double win, or what?).  Want to move forward and turn ideas into action? Then please say 'yes!' to this private offer.
Here's a little more on 'Win with Your Hidden Assets'.  Again – thanks for joining my community; I look forward to working with you to escape the daily grind and move forward into your big picture, and big money, dreams for your business and your life.
"Win with Your Hidden Assets!" helps you discover 50, that's 50, under- used treasures you have lurking in your business right now.
Here is a taste of what you will discover: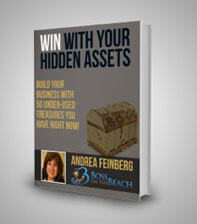 Win with Your Hidden Assets; Build Your Business with the Treasure at Your Fingertips! ($149.95 – for you, $39.95, now only on this page)
You possess a treasure chest of skills, assets, resources and talents that are waiting to be used by you. All are within your current personal or working environment. All can be leveraged to reduce costs and produce additional product, revenue stream, marketing benefits and time off for you.
This 14-lesson e-program, ready and delivered one lesson at a time, will help you identify under-used assets. Each discussion will help you see these treasures with 'new eyes' and discover their potential – greater benefit for you and your enterprise. The lessons and workbook will guide you to maximize these opportunities in ways that are uniquely appropriate for you and your business.
Wouldn't you like the key to opening your own personal treasure chest, capitalizing on the investment of time, energy and money you've already put into building your business?
Wouldn't you like to know that all your assets are working as hard and effectively as you are?
In this 14-lesson program, you'll discover at least 50 assets that could lead to greater productivity and reward for you and your business.
What Can You Expect to Gain?
maximized leverage of your existing product, personnel, processes, relationships
enhanced profit margin
greater benefit from fixed costs (plant, personnel, utilities)
a technique to invest energy instead of money
a means to avoid the need for external funding sources
improved communications with your staff, vendors, customers
new sources of creativity
expanded productivity
more time for you
in short, complete control of your business!
Every 4 days you'll receive a lesson, worksheets and exercises to help you pinpoint the many opportunities for expanded benefit your hidden assets could provide.  The lessons will show you how to re-frame your thinking about each element of your business.  Each will include simple exercises to implement what you've learned.  And, because I understand the kind of busy schedule you maintain, each day's activity requires no more than 1/2 hour.
This program makes no assumptions about the nature or size of your business; the results and suggestions will be completely customized to your situation. Whether you provide a service or product, this system will work for you.
Buy it now (at less than ½ the price!) and start profiting immediately!
Sound like a good deal?  Then please, click here to move forward with this (really) one-time offer: $39.95 for tools and steps that tomorrow will cost you $149.95.  I mean it: leave this page and the opportunity to uncover and unleash 50 underused assets will be more than double today's price.
Why spend more than you have to leverage assets you already have? This is such an affordable opportunity that can open your eyes – and your business – to expanding value and contribution from tools you already have yet are simply not contributing what they could!