Done 4 You Service
Sometimes, what you want to achieve will happen easier, faster and less expensively…when someone else does it for you.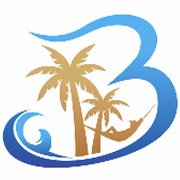 When you want to use online marketing tools yet you don't want to divert energy from the bigger function you serve as business ceo, hiring someone with relevant experience & resources is the way to go; someone with a subject matter expertise who will apply it to your project, either on a temporary or ongoing basis. You'll speed your results, get full reporting and the ability to measure effectiveness with a 'done for you' option.
For decades, I've studied and used a variety of tools to communicate value, create relationships, promote events and products, deliver results, generate revenue and measure effectiveness. I can do it for you, too; here's how:
Before we do anything, let's have a conversation:
Identify your intentions and goals

Clarify your sought, targeted audience

Confirm your budget

Re-enforce your brand image with consistent messaging
Once we get started, you'll receive reports on progress and completion with opportunities to tweak the project. Choose from the following:

Ongoing Services:
Weekly brief updates to your site or Linkedin profile:
$247/month
Twice weekly scheduling and distribution of your messages across 2 – 5 social media platforms, monitor your brand, review analytics:
$477/month
Set up one account on your chosen email provider, upload & categorize your lists, schedule weekly messaging, auto-response series or newsletter:
$377/month
One Time Services:
Create a single landing or squeeze page, opt-in box, add your text, your video w/music & effects, FaceBook comments:
$397
Your marketing funnel: consultation to understand your unique market and up to 3 different entry level landing/squeeze pages to drop your audience into the funnel that responds to their sought benefits. Connection to your email marketing tool with relevant auto responder series with option to up sell to a next level purchase.
$1577
Produce your 5-page, mobile-ready site with your text, your social links, opportunity for blog/comments, 1 video, tabs, slider, your photos:
$1177 – $2500
Your PowerPoint presentation turned into a 2 minute video with your audio, music, effects and hosted on your youtube channel or web page:
$297
Your 30-second crafted 'elevator pitch' and a lesson to make it uniquely relevant regardless of the person with whom you're speaking:
$177
Create an animated 'white board' video, 1-2  minutes with music and your content:
$267
Design, update or enhance your profile/account on 1 major social platform (Linkedin, Pinterest, Facebook, Youtube, Twitter, Google+):
$387
Copywriting your article or blog post; up to 800 words:
$485
Copywriting your 2 paragraph marketing, benefits-focused email message:
$250
Design your logo, flyer or brochure:
$197 – $697
Your strategic, fully integrated marketing plan, schedule and budget produced in a day together.
$3500
Want to learn more about how partnering with a seasoned marketing pro will advance your goals? Just get in touch with me directly: 631.642.7434